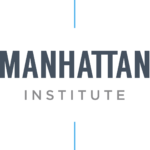 Website Adam Smith Society – Manhattan Institute for Policy Research
About the Organization & the Adam Smith Society
Manhattan Institute for Policy Research (MI) is a community of scholars, journalists, activists, and civic leaders who are united by a shared commitment to advancing economic opportunity, individual liberty, and the rule of law in America and its great cities.
The Adam Smith Society (SmithSoc) brings together business students and professionals to discuss and debate the contributions of the free market to advancing human flourishing and opportunity for all. Like its parent organization, the Adam Smith Society is committed to defending free enterprise while welcoming the participation of all open-minded people interested in the competition of ideas.
Since its founding in 2011, SmithSoc has grown to more than 17,000 students and professionals in its network and maintains 35 chapters at some of our nation's top business schools as well as a national network of professional members.
About the Role
The Manhattan Institute is independent, creative, and bold, and we are seeking a like-minded Deputy Director for the Adam Smith Society program. Reporting to SmithSoc's Executive Director, the Deputy Director will contribute to all aspects of the Adam Smith Society's efforts, including programming for MBA student chapters and young professional members in New York City and around the country. The Deputy Director will also help manage the SmithSoc program officers while taking the lead on team project management.
The ideal candidate is detail-oriented, with interests in public policy and working with business students and professionals. Project management or event planning experience is required. Successful applicants thrive working both independently and in a team environment. This is a full-time position located either in-office at MI's headquarters in New York, NY or virtual anywhere within the US.
Responsibilities
Include, but are not limited to:
Work closely with the Executive Director.
Oversee team project management.

Manage chapters on MBA campuses around the country.

Identify and cultivate potential members in New York City and around the country.

Communicate regularly with members and participate in marketing efforts.

Work closely with the events team and collaborate on event planning.

Assist in the management of 1-3 Program Officers.
Qualifications
At least three years of experience with project management, event planning, or membership organizations is required.
The ability to manage multiple projects and meet assignment deadlines in a busy environment.
Exceptional attention to detail and organizational capability.
Excellent verbal communication skills, both in person and remotely.
Strong interpersonal skills and ability to act as an ambassador for the Adam Smith Society and to successfully engage with young professionals and leading public policy experts.

A background in political philosophy, economics, or related fields is a plus.

Desire to work in support of the Smith Soc mission.
Bachelor's degree preferred.
The ability to work out of the Manhattan Institute's Manhattan office is preferred, though remote options will be considered. Financial support is available for new hires moving to New York City. Remote candidates will be expected to travel roughly 20% as part of the position.
Benefits
MI offers generous benefits, including a hybrid work environment, four weeks paid vacation, a Summer Fridays program, paid paternity/maternity leave, medical and dental coverage, medical and dependent care FSA, mental health benefits, remote medicine, paid company cell phone, life insurance, and a 401(k) with a company-funded match. MI staff also benefit from the opportunity to collaborate and socialize with prominent scholars in our policy space.
The salary range for this position is $75,000/year to $100,000/year. The salary offered to a candidate will depend on skills, experience, and education.
How to Apply
Qualified candidates should submit the following application materials in one PDF document:
A cover letter explaining why you are qualified for this position, your alignment with the organization's mission, and your salary requirements
Resume
Applications should be submitted to Talent Market via this link: talentmarket.org/apply-for-your-dream-job/.
There is no application deadline for this position. Applications are accepted on a rolling basis. This job will remain posted on our site until it is filled.
Questions can be directed to Lydia Ocampo, Outreach Specialist at Talent Market, who is assisting with the search: lydia@talentmarket.org.
While we thank all applicants in advance for their interest in this position, we are only able to contact those to whom we can offer an interview. Only direct applications will be considered. No phone calls, please.