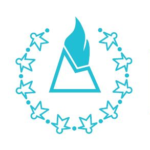 POSITION: Intake Coordinator
REPORTS TO: Office Manager
POSITION SUMMARY:
The intake coordinator is the initial contact for services within the agency. The intake coordinator assists the enrollee/family to explore which services the enrollee would be eligible for and refer the enrollee to the appropriate program. The intake coordinator also works with the client/family to apply for necessary programs.
QUALIFICATIONS:
High School diploma or general education degree/equivalency.

Ability to read, write and comprehend simple instructions, short correspondence and memos. 

Broad knowledge of home care and community services.

Proficient in the use of office equipment and the computer; Microsoft Word, Outlook and Excel.

Ability to apply common sense understanding to carry out simple one or two step instructions.

Ability to deal with standardized situations with only occasional or no variables.

Self-directing, good organizational and interpersonal skills.
CONTACT:
Most frequent contact:                                               Nature or Purpose:
Referral Sources/Enrollees                                          Assist and accommodate HamaspikCare                                                                                                          referral sources & enrollees with any and all requests
DPS                                                                              Direction
EQUIPMENT OPERATION:
General Office Equipment such as: Computer, Telephone, Copy machine, Fax 
SPECIALIZED SKILLS AND TECHNICAL COMPETENCIES:
Strong written and oral communication skills 

Excellent interpersonal skill

Disciplined and able to maintain confidentiality

Able to coordinate multiple activities concurrently

Be self-directing
SPECIFIC DUTIES AND RESPONSIBILITIES: In order to comply with the Americans with Disabilities Act (ADA), each essential duty should be indicated with an "x" in the ADA box.  A duty is essential if: (1) the position exists to perform that duty; (2) it requires specialized skills and/or expertise; (3) it can only be performed by a limited number of available employees.
| | |
| --- | --- |
| ADA | DUTIES / RESPONSIBILITIES |
| | REGULATORY STANDARDS: |
| X | Adheres to the Agency Policies and Procedures when accepting cases and communicating to individuals. |
| X | Attends meetings as requested. |
| X | Participates in agency CQI activities, as directed. |
| | PROFESSIONAL: |
| X | Speaks with potential enrollees about their need for services and familiarizes them with Hamaspik services.  |
| X | Assists potential enrollees with eligibility and helps he applicant gather proper documentation required to apply for homecare services.  |
| X | Aids current clients with applying for additional services, when eligible. |
| X | Makes referrals to other social services agencies or community organizations that can assist them further when enrollee is not eligible for Hamaspik services, or may require assistance beyond the scope of what Hamapik offers.  |
| X | Establishes and maintains positive working relationships with current and potential referral and payer sources. |
| X | Maintains comprehensive working knowledge of HamaspikCare network and key referral sources. |
| X | Demonstrates competency in each of the key areas related to the position, i.e. home health, customer service orientation, coordination of program services, resource management. |
| X | Establishes efficient working relationship and  effective communication among and between  other departments within the organization. |
| X | Answers telephone and responds to inquiries by directing calls to appropriate staff. |
| X | Participates in assignments as directed to facilitate daily operations. |
CUSTOMER SERVICE/INTERPERSONAL SKILL
Maintains appropriate office presence;

Assists other employees where needed;

Is responsible and cooperative with supervisors and fellow employees;

Maintains friendly working atmosphere;

Maintains appropriate attitude;

Maintains appropriate appearance;

Accepts constructive criticism as evidenced by appropriate changes in behavior.

Utilizes established channels of communication.

Recognizes, accepts and respects people as individuals;

Recognizes limitations and seeks assistance appropriately.
PHYSICAL DEMANDS: The physical demands described here are representative of those that must be met by an employee to successfully perform the essential functions of this job.  Reasonable accommodations may be made to enable individuals with disabilities to perform essential functions. 
SEDENTARY WORK: Exerting up to 10 pounds of force occasionally and/or a negligible amount of force frequently or constantly to lift, carry, push, pull or otherwise move objects, including the human body.  Sedentary work involves sitting most of the time.  Jobs are sedentary if walking and standing are required.
WORK ENVIRONMENT: Office
Seeking entry level and experienced applicants. Mandarin/Cantonese speaking preferred.