The New York Young Republican Club proudly announces its endorsement of and pledges its full support to the reelection of President Donald J. Trump as President of the United States in the 2024 election cycle.
The American People needs a leader who champions its values, heritage, and interests. President Trump has battled the Deep State since he launched his 2016 presidential campaign. Since then, he has demonstrated a level of care for American society unmatched by current or would-be politicians; he consistently sacrifices to improve Americans' lives, and his persistence shows an unparalleled commitment to our cause.
President Trump faces headwinds of unmatched strength and vigor. In pursuit of its internationalist and corporatist agenda, the Fake News Media doggedly pursues every opportunity to besmirch his credibility. Turncoat Republicans join committed Democrats to disavow reasonable statements he makes prioritizing American interests over foreign interests. Yet, through it all, President Trump remains steady–oriented unfailingly in pursuit of the America First agenda.
President Trump does not speak like a politician. He is brash, direct, and rough around the edges. But it is undeniable that his approach achieved results. Be it stark drops in criminal aliens crossing our Southern Border, rapid growth in economic opportunity, or the appointment of qualified judges at all levels of the federal court system, President Trump's successes led to immediate, tangible improvement in the lives of millions of Americans.
Most remarkable, President Trump achieved those results with a core team that lacked experience navigating the DC Swamp. Moreover, he did it despite his Administration being rife with Establishment turncoats who slow-walked policy edicts. In doing so, he demonstrated his ability to get things done by taking a message directly to the American People.
Unencumbered by supposed allies all too willing to turn on him and by Radical Left political and media enemies, President Trump would have fundamentally rejuvenated vast portions of the American economy and psyche. When one considers what he might have achieved—closing the border to cracking down ruthlessly on crime to breaking the public-sector unions, like those for teachers—the contrast to Establishment politicians (especially heinously corrupt ones like Joe Biden) could not be more stark.
In 2024, the American People must send President Trump back to the White House with a clear mandate: Save America. Do not kowtow to the Deep State. Do not let lying journalists set the agenda. Do not allow the permanent class of bureaucrats to preserve their livelihoods at the American People's expense. Reject the uniparty, and embrace America First ideas at all levels of government.
The Fake News Media has recently raised much fuss after Republicans' underwhelming midterm performance. They posit that President Trump failed; they assert that his candidates lost key races. Nothing could be farther from the truth. The Republican establishment continues to play by the rules of corrupt, rotten political order. America First Republicans did not make these rules; and playing someone else's game never makes for a winning strategy. President Trump, returned to office, will waste no time flipping the gameboard over and rewriting the rules. And that is exactly what our nation needs.
President Trump remains committed to American interests. While other politicians kneel at the altars of corporate money, acclaim from illegitimate globalist organizations like the United Nations, and radical wokeism, President Trump stands for our People unashamed and head unbowed. He is duty-driven by love of country; he aspires to unify, not to divide. We must stand with him to Save America from an elite corps of impudent snobs who will never put American interests first.
The New York Young Republican Club calls on Republicans at all levels of involvement–from voters to local party officials to federal elected officials–to proclaim loudly and with pride that they, too, stand with President Trump. Together, we will Make America Great Again and empower an executive able to realign this nation to its traditional core values, ensuring the American People's prosperity far into the future.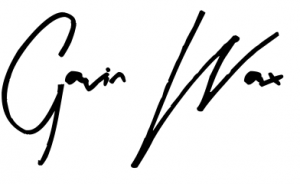 Gavin Wax

President

New York Young Republican Club