On behalf of the Board of Governors, I am pleased to welcome you to the New York Young Republican Club. Formed in 1911, incorporated in 1912, with a legacy from 1856 the New York Young Republican Club is the nation's longest-running, largest, and most prestigious Young Republican club.
We have served as a home for some of the most prominent young Republican politicians, thinkers, and activists. President Richard M. Nixon, Vice President Nelson A. Rockefeller, Supreme Court Justice John Marshall Harlan II, Secretary of State John Foster Dulles, Governor of New York Thomas E. Dewey, Mayor of New York John V. Lindsay, Senators Jacob K. Javits and Kenneth B. Keating, and Attorney General Herbert Brownell Jr. all got their start here.
We have retained a long tradition of independence, and, as you can see from our Club's history, we have been a leading voice in city, state, and national politics since our inception.
Today, we continue to be a training ground for the next generation of Republican leaders.
Recently reinvigorated with a new Board and a new mission, our Club has seen huge attendance and energy at our events. We are reaching out to new communities and institutions to bring a strong new brand of conservatism to places it has never been. At the same time, we are expanding and strengthening the network of New York City conservatives so that we can support each other in our career and political endeavors.
We encourage you to come by one of our monthly meetings or any of the many social events we host throughout the year. Check our events page for all the details you'll need about our upcoming meetings and events, as well as our numerous past speakers.
Further, we also have several committees and caucuses that members are allowed to join to help further the objects of the New York Young Republican Club.
We look forward to having you with us as we make our mark on New York City, the Republican Party, and our great nation.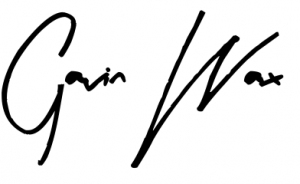 Gavin Wax
President
New York Young Republican Club