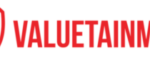 Valuetainment, a leading digital media company that specializes in providing business education and
consulting services, is seeking a highly experienced Senior Digital Media Buyer to join our team. The
successful candidate will be responsible for planning, executing, and managing digital media campaigns
across various platforms, including YouTube, Google, Facebook, Instagram, TikTok, Twitter, and
LinkedIn.
Responsibilities:
• Develop and execute digital media buying strategies to achieve business goals and objectives,
including increasing website traffic, generating leads, and increasing sales of digital courses,
merchandise, and event tickets.
• Collaborate with the marketing team to develop creative and effective advertising campaigns
that align with brand messaging and target audience.
• Analyze campaign performance data and optimize campaigns to achieve maximum ROI.
• Negotiate with media vendors to secure the best rates and advertising placements.
• Manage advertising budgets and ensure that campaigns stay within budget constraints.
• Stay up-to-date with industry trends and changes in digital media buying platforms and make
recommendations to improve campaign performance.
Requirements:
• 5+ years of experience in digital media buying, with a proven track record of driving successful
campaigns across various platforms, direct response marketing would be preferred.
• Strong analytical skills and experience working with performance data to optimize campaigns.
• Excellent negotiation skills and the ability to build strong relationships with media vendors.
• Strong organizational and project management skills with the ability to manage multiple
campaigns simultaneously.
• Excellent communication and interpersonal skills with the ability to collaborate with crossfunctional teams.
• Knowledge of digital media buying platforms, including Google Ads, Facebook Ads Manager, and
LinkedIn Ads.
• Experience in lead generation campaigns is a plus.