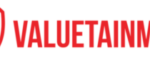 The Social Media Coordinator is responsible for managing and coordinating Valuetainment's presence
on various social media platforms, including Facebook, YouTube, LinkedIn, TikTok, Instagram, and
Twitter. The incumbent will work closely with the Managing Editor to develop and execute social media
strategies, create engaging content, and drive audience engagement and growth. The Social Media
Coordinator will play a key role in enhancing Valuetainment's brand visibility and fostering positive
interactions with the online community.
Responsibilities:
1. Content Creation:
• Develop creative and compelling content ideas that align with Valuetainment's brand voice and
objectives.
• Create and curate engaging text, image, and video content for social media platforms.
• Collaborate with internal teams to gather relevant content and ensure consistency in messaging across
platforms.
2. Social Media Management:
• Manage and maintain Valuetainment's presence on Facebook, YouTube, LinkedIn, TikTok, Instagram,
and Twitter.
• Schedule and publish posts, ensuring timely and consistent content delivery.
• Monitor and respond to comments, messages, and inquiries in a timely and professional manner.
• Stay updated with industry trends and best practices to enhance Valuetainment's social media
presence.
3. Audience Engagement:
• Develop strategies to increase audience engagement, reach, and followership across social media
platforms.
• Monitor social media analytics and generate reports to evaluate the effectiveness of campaigns and
content.
• Respond to user-generated content, reviews, and comments in a respectful and positive manner.
• Foster relationships with influencers, partners, and followers to expand Valuetainment's online reach.
4. Social Media Advertising:
• Collaborate with the Marketing Manager to develop and implement paid social media advertising
campaigns.
• Monitor and optimize ad performance to achieve desired objectives and maximize return on
investment.
• Analyze campaign results and provide recommendations for future optimizations.
5. Brand Consistency:
• Maintain brand consistency across all social media platforms, ensuring adherence to Valuetainment's
visual guidelines, tone, and messaging.
• Collaborate with the design team to create visually appealing and on-brand graphics and videos.
Qualifications:
• Proven work experience as a Social Media Coordinator or similar role.
• In-depth knowledge and understanding of various social media platforms, including Facebook,
YouTube, LinkedIn, TikTok, Instagram, and Twitter.
• Proficiency in social media management tools and analytics platforms.
• Excellent written and verbal communication skills, with a keen eye for detail.
• Creative thinking and ability to develop engaging content ideas.
• Strong organizational and time management skills, with the ability to multitask and meet deadlines.
• Familiarity with social media advertising and best practices.
• Basic knowledge of graphic design and video editing tools is a plus.