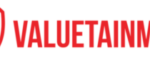 Are you passionate about driving product success through innovative marketing strategies?
Valuetainment is seeking a dynamic and results-driven Product Marketing Manager to join our team in
Ft. Lauderdale, Florida.
As a Product Marketing Manager, you will be responsible for developing and executing marketing plans
that maximize the visibility and adoption of our products. Your strategic thinking and deep
understanding of market dynamics will play a crucial role in positioning our products for success.
Responsibilities:
• Develop and implement comprehensive product marketing strategies to drive customer acquisition
and retention.
• Conduct market research and competitor analysis to identify trends and opportunities.
• Collaborate with cross-functional teams to create compelling product messaging and positioning.
• Create and execute marketing campaigns across various channels, including digital, social media, and
traditional advertising.
• Track and analyze campaign performance metrics to optimize marketing efforts.
• Work closely with the sales team to enable them with effective sales tools and collateral.
• Stay up-to-date with industry trends and best practices to ensure Valuetainment remains at the
forefront of product marketing.
Qualifications:
• Proven experience in product marketing, preferably in the Media sector.
• Strong analytical and strategic thinking skills.
• Excellent written and verbal communication abilities.
• Proficient in market research and competitive analysis.
• Ability to multitask and prioritize in a fast-paced environment.
• Experience working with cross-functional teams.
Join us at Valuetainment and be part of a dynamic team that is revolutionizing the Media sector. Apply
now to take your career to new heights as a Product Marketing Manager.