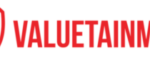 Minnect, a leading technology company owned by renowned entrepreneur Patrick Bet-David and part of
the Valuetainment family, is seeking a talented Product Marketer to join our team. In this role, you will
play a crucial role in driving the success of Minnect's products in the market, shaping product
positioning, and implementing effective go-to-market strategies.
Responsibilities:
• Develop and execute product marketing strategies: Collaborate with cross-functional teams,
including product management, sales, and marketing, to develop comprehensive product
marketing strategies aligned with business goals.
• Conduct market research: Gather insights into customer needs, preferences, and trends to
identify target markets, develop customer personas, and inform product positioning.
• Craft compelling product messaging: Create clear, differentiated, and impactful product
positioning and messaging that effectively communicates the value proposition and unique
features of Minnect's products. Maintain brand consistency across marketing materials.
• Lead go-to-market planning and execution: Develop and execute go-to-market plans for new
product launches and updates, collaborating with cross-functional teams to ensure successful
execution across all channels.
• Create marketing collateral: Develop high-quality marketing content, including brochures,
datasheets, case studies, presentations, and website copy, ensuring alignment with messaging
and branding.
• Enable sales teams: Provide sales teams with tools, training, and resources to effectively
communicate the value of Minnect's products. Develop sales enablement materials, such as
training guides, presentations, and competitive analysis.
• Conduct competitive analysis: Monitor and analyze competitor products, pricing, and marketing
strategies. Identify opportunities and threats and provide recommendations to maintain a
competitive edge.
• Gather customer insights: Collaborate with customer success teams to gather customer insights,
feedback, and testimonials. Utilize this information to enhance product messaging, inform
product roadmap decisions, and identify upsell/cross-sell opportunities.
• Support product launches: Coordinate marketing activities and develop launch materials to
support successful product introductions.
• Track performance and report: Monitor key product marketing metrics, including market
penetration, customer adoption, and revenue growth. Provide regular reports and insights to
management, highlighting successes and areas for improvement.
Requirements:
• Bachelor's degree in marketing, business administration, or a related field. MBA is a plus.
• Proven experience in product marketing roles, preferably in the technology industry.
• Strong analytical skills and the ability to interpret market research data.
• Excellent written and verbal communication skills with attention to detail.
• Demonstrated ability to develop compelling product positioning and messaging.
• Experience in developing and executing go-to-market strategies for new products.
• Familiarity with sales enablement techniques and the ability to train sales teams effectively.
• Strong project management skills with the ability to manage multiple projects simultaneously.
• Collaborative mindset with the ability to work effectively in cross-functional teams.
• Proficiency in market research tools, CRM systems, and marketing automation platforms.
Join Minnect, owned by Patrick Bet-David and part of the Valuetainment family, and make a significant
impact on the success of our innovative products. We offer a stimulating work environment and the
opportunity to contribute to cutting-edge technology solutions for businesses.
To apply, please submit your resume, cover letter, and any relevant portfolio or examples of your
previous work.