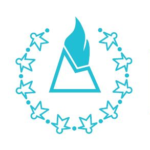 Home Care Marketer develops and maintains relationships with referral sources in the community that result in the acquisition of patient referrals for the agency.
This position reports to the Regional Director.

Responsibilities:
*Generate referrals by building and maintaining relationships with nursing homes, hospitals,         independent and assisted living facilities, physicians, and other community resources.
*Conduct sales calls and other business development activities.
*Plan and execute campaigns, events, and presentations.
*Act as a liaison between the home care agency and the community and educate the community on the services our agency offers.
*Represent the agency at all times in a professional, ethical and loyal manner.
*Assist referral sources and internal parties with any questions or concerns.
*Provide a plan of action to leadership on a monthly basis.
*Assist with identifying opportunities for organizational improvement.
*Maintain knowledge of home care rules and regulations.
*Maintain current knowledge of new trends in the homecare industry.

Qualifications:
*Previous experience in a home care industry preferred.
*At least 1 year of previous sales/marketing experience preferred.
*Ability to build trust and strong relationships with clients.
*Excellent communication and presentation skills.
*Strong planning, organizational, and follow-up skills.
*Sound judgment and good decision-making skills.
*Ability to multi-task and meet multiple deadlines.
*Proficiency with Microsoft Office Suite.
*Reliable transportation and valid driver's license.
*Self-starter, goal-oriented, and positive attitude.
*Must be able to work in the field.

– Salary: $1,000/week + commission.
– Benefits: Health, dental and vision insurance, FSA, PTO, Life Insurance.
– Schedule: Monday – Friday with flexibility to attend community events after hours.