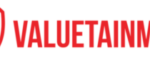 Are you a digital marketing expert with a passion for driving online growth? Valuetainment is seeking a
highly skilled and innovative Digital Marketing Manager to join our team in Ft. Lauderdale, Florida.
As a Digital Marketing Manager, you will be responsible for developing and executing digital marketing
strategies to enhance our online presence and drive customer engagement. Your expertise in digital
channels and data-driven decision-making will play a crucial role in expanding our reach and achieving
business objectives.
Responsibilities:
• Develop and implement comprehensive digital marketing strategies across various channels,
including email marketing, social media, SEO, SEM, and display advertising.
• Manage and optimize digital campaigns to drive traffic, conversions, and revenue.
• Analyze user data and customer insights to identify trends and optimize marketing initiatives.
• Collaborate with cross-functional teams to ensure alignment and consistency in messaging and
branding across digital platforms.
• Stay up-to-date with industry trends and best practices in digital marketing.
• Measure and report on the performance of digital marketing campaigns, providing actionable
insights and recommendations for improvement.
Qualifications:
• Bachelor's degree in marketing, communications, or a related field.
• Proven experience in digital marketing, preferably in Media sector.
• In-depth knowledge of digital marketing channels and best practices.
• Proficiency in web analytics tools, such as Google Analytics.
• Strong analytical and problem-solving skills.
• Excellent communication and project management abilities.
• Ability to adapt to changing trends and technologies in the digital landscape.
Join us at Valuetainment and be part of an innovative team that is reshaping the Media landscape. Apply
now to take your digital marketing career to the next level as a Digital Marketing Manager.