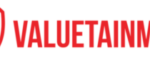 We are Minnect, a dynamic and growing startup that is revolutionizing the way people access expertise.
Our global marketplace, which is part of Valuetainment owned by Patrick Bet-David, provides a platform
where users can receive personalized advice and assistance from a diverse range of experts spanning
fields such as law, business, finance, entrepreneurship, and more. Whether it's quick answers over text
or in-depth advice through scheduled video calls, our platform caters to every user's unique needs.
We are seeking a passionate Community Manager to join our team and play a pivotal role in building,
engaging, and maintaining our global community. As a Community Manager at Minnect, you will be
responsible for recruiting and onboarding new experts, fostering strong relationships with our existing
experts, and providing exceptional customer service to all our users. This is an exciting opportunity to
shape and grow a vibrant community within our innovative marketplace.
Responsibilities:
• Recruit, onboard, and manage experts in various fields of expertise, ensuring a diverse and highquality pool of professionals.
• Cultivate and maintain strong relationships with experts, regularly communicating to address
their needs and ensure their satisfaction and engagement.
• Collect and analyze feedback from both experts and users to identify areas for improvement and
enhance our platform and services.
• Provide prompt and professional responses to customer support inquiries, effectively resolving
issues and ensuring a positive user experience.
• Collaborate closely with the marketing and product teams to effectively communicate new
features, gather insights, and drive community growth.
• Act as an advocate for the needs and concerns of our expert community within the company,
ensuring they are met and addressed appropriately.
• Monitor and measure the success of community engagement initiatives, adjusting strategies as
necessary to optimize results.
Qualifications:
• A genuine passion for connecting with people and promoting knowledge-sharing in a
community setting.
• Bachelor's degree or equivalent experience in Business, Communication, Marketing, or a related
field.
• Proven experience as a community manager or in a similar role, with a track record of
successfully building and engaging communities.
• Exceptional verbal and written communication skills, with the ability to convey information
clearly and effectively.
• Strong interpersonal and customer service skills, with a focus on building and maintaining
positive relationships.
• Ability to work independently and collaboratively as part of a team, adapting to different
situations and working styles.
• Familiarity with online community platforms and social media management, leveraging these
tools to drive community engagement.
• Excellent problem-solving skills and a strong customer service orientation, consistently striving
to deliver the best possible user experience.
• Ability to manage multiple tasks and projects simultaneously, demonstrating efficient
prioritization and time management.