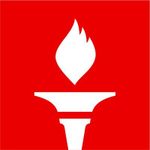 Website GETTROfficial GETTR
We are a social media startup located in Manhattan. Our company is rapidly growing, with major influencers lining up to join our ranks daily. We take a results-focused approach to communications challenges. Currently, we are seeking creative staff to help us protect and maintain our brand on the web and beyond.
We are seeking social media gurus to serve as part war room staffers. Responsibilities to include:
• Monitoring traffic on our multiple social media channels
• Managing social media accounts
• Tracking leading news and related channels regarding our brand
• Tracking relevant or related issues – specifically big tech, free speech, social media trends, competitors, etc.
• Knowing what is trending
• Escalating crisis events to the right staffers for response
Ideal candidates must meet the following credentials:
• Familiarity with the social media landscape, social media management tools, and publishing tools
• Solid understanding of how to read and interpret results to adjust strategies accordingly
• Ability to work in a team or independently without constant supervision.
• Excellent communication and organizational skills
• Provide professional references
• Able to function competently in an accountable, fast-paced environment.
• Exceptional writing and editing skills
• Comfortable with working in a conservative political environment.
• Intermediate to advanced level skills in Microsoft Office software suite – Word, Excel, Outlook, PowerPoint
• Able to work 9 AM-6 PM Monday to Friday in Manhattan – Office is located close to Columbus Circle and 57th Street Subway stations.
• Commensurate office experience, military experience, or an undergraduate degree – preferably but not exclusively in political science, communications, or related field.