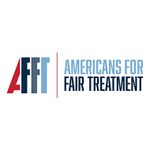 Website AmericansFair Americans for Fair Treatment
AFFT seeks an accomplished writer, journalist, or policy analyst, who is knowledgeable about public sector unions and free-market public policy solutions. A general understanding of trends in state and municipal governments in the Northeast is welcome but not required.
This is a 40-hour per week position that reports to the National Executive Director. The position is virtual.  
Primary Responsibilities:
Contribute to content idea generation, stay informed of current developments related to public sector unions in the U.S.
Write op-eds, short news articles, and policy briefs. These pieces may be published under the author's name, or they may be written in partnership with AFFT executive staffers for publication
Conduct basic research to identify newsworthy topics and trends in labor reform and public sector unionization
Prepare remarks for public testimony in state and federal legislatures
Advise AFFT executive team on preparation for media interviews; participate in media interviews when appropriate
Collaborate with an assortment of researchers and public sector employees to create written content
Job Skills & Qualifications: 
An accomplished writer, journalist, or policy analyst
10 or more years of experience as a writer, journalist, or in the public policy field
Understanding of trends in state and municipal governments in the Northeast is preferred but not required
Ability to communicate effectively with media
Body of publication related to public policy, government affairs, or politics
Understand and support AFFT's mission and values
First-rate writing and editing skills
Excellent command of grammar, tone, and AP style
Ability to meet deadlines
Adept at distilling dense material, specifically public documents, public-policy research, and academic publications
Proficient writer with an ability to write in multiple formats and voices
Expansive research skills with a focus on interpreting findings from public documents and uncovering newsworthy topics
High initiative level requiring only area guidance
To Apply:
Applications will be accepted until the position is filled.
Qualified candidates should submit the following in one PDF file:
Cover letter explaining why you are qualified for this position, why you are passionate about Americans for Fair Treatment's mission, and your salary requirements
Resume